I'm not a scrooge when it comes to Valentine's Day, but to me, it's just overpriced flowers and way too much candy for the kids.  We make a point not to go out to dinner and we don't exchange gifts or anything.  It did happen to my husband's day off work, so we spent it shopping at Home Depot and had a nice lunch at Olive Garden.  Works for me.
Anyway, here are my favorites from last week.
The folks over at Living Vintage built this amazing mudroom that looks delightfully old and worn.   I love that they celebrated the knotty wood and imperfections in the flooring.  I think it looks amazing.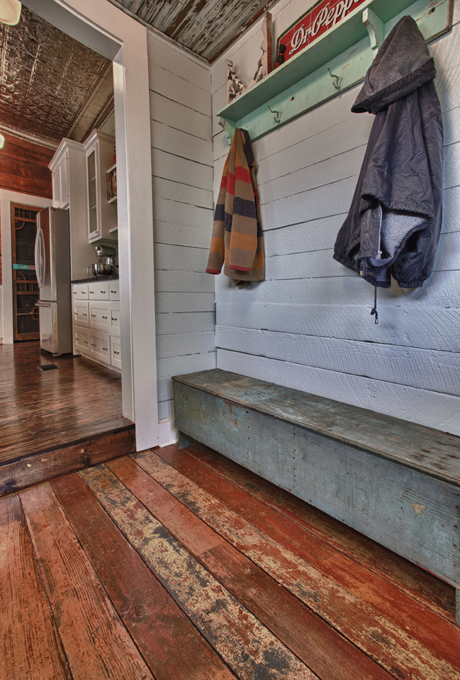 There's a great tutorial on wet sanding over at For the Love of Wood that is definitely worth checking out.  I'll have to try this technique!
 Lastly, I couldn't help but share this lovely painted pie safe by Doodles & Stitches.  The boards on the back stole my heart and I love the color.
Here are the rules for our furniture get-together…
1.) Your post has to be about furniture. Please, please, please…just furniture. If you find your link has been deleted, it's not because I'm mean, it's because your post was not about furniture. You can share makeovers, awesome finds, favorite pieces, furniture arrangements, or even pieces on your wish list! Built-in furniture like kitchen cabinets and bathroom vanities qualify as furniture.
2.) Post a permalink (the link to the post), not the link to your blog.
3.) This party will close Friday at midnight PST and I will choose my favorite(s) and feature their piece(s) on next week's FFF.
Related posts: